---
Leave no neighbour behind.
Monsignor Walter Hawkins Council
St. Joseph/St. John Council 10631
Knights have been serving
communities since 1882
Our 2024 Calendar Lottery is currently on sale!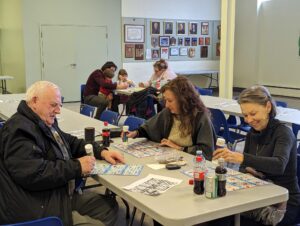 ---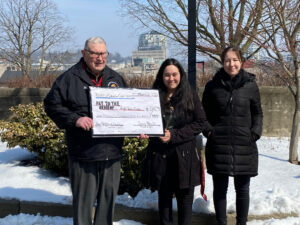 Giving is what we do
---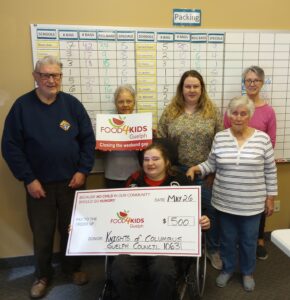 ---
— Other Knights of Columbus Councils in Guelph and area —
⇒ Our Executive ⇐
---
Celebrating a Lifetime of Service
Retirement of

Cardinal Thomas Collins
Archbishop Emeritus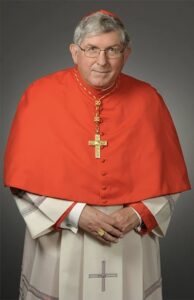 Thursday November 23rd, 2023
$100 per ticket or $1,000 per table of 10



The Guelph Knights of Columbus Charity Trust invites parishioners and community members to join us for a fun filled evening to roast and toast Guelph's very own Cardinal Tom Collins on his recent retirement. Join us at the Italian Canadian Club on Thursday November 23rd from 6-10pm for an evening of wonderful food and socializing to toast his successes and hear some stories of those he moved/inspired through his journey. Order your tickets today by contacting Local Parish mwh10631@gmail.com or Shaun Redmond (redmonds@golden.net). Tickets are $100 (you will receive a $35 charitable donation receipt). Proceeds from the evening will be split between the Cardinal to support his favourite charitable causes and the Guelph Knights Charity Trust, supporting charities in our community.
The Trust has a cross-functional committee that organizes fundraising for community charities. It delivers yearly student bursaries to the four Guelph Catholic High Schools to award to two of their graduates who exemplify scholastic achievement and an outstanding commitment to their school and parish. The charities that will also be supported by this fundraising are Michael House, Food 4 Kids, Sanctuary Outreach and Guelph and Area Right to Life.
---
FUN FAMILY BINGO
Sponsored by the Knights of Columbus Council 10631
Saturday  
November  18, 2023 and 
January 13, 2024
St Joseph Parish Hall
Hall Opens at 6pm
Bingo starts and doors close at 6:30pm
Please arrive early
Please bring:
 your own snacks and drinks
Bingo dabbers, tape, markers
Entrance Fee $ 2.00 
 (to cover expenses)
This is a no cash prize Bingo.
6 cards  per person
So bring your family and friends and
join us for an evening of fun!
---
Easter Raffle 2023 – Support for Ukraine
The Knights of Columbus Council 10631 would like to sincerely thank all parishioners, family and friends for their generosity in supporting the 2023 Easter Raffle with all proceeds going to Ukraine Solidarity Fund (USF). In total we have raised over $4,500. We'd like to especially thank all our prize donors which you can see here.
The draw was held April 22nd and all 36 winners of the raffle are listed here.
Winners will be contacted regarding receipt of their prize. If there are any questions please contact Ray Bolton at 519-261-1850 (raymondbolton402@yahoo.com) OR Larry Colero at 519-827-9737 (coleri1955@icloud.com).
You can still donate to the USF the website: https://www.kofc.org/secure/en/donate/ukraine.html
---
Our 2024 Calendar Lottery is currently on sale!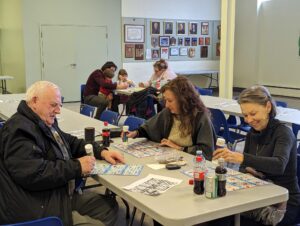 ---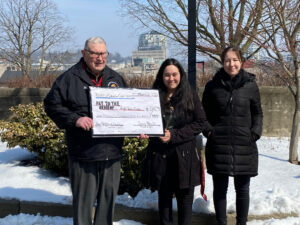 Giving is what we do
---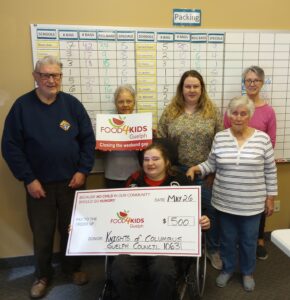 ---